Diggings, Delvings and Dolls
Apr. 7th, 2013 10:20 pm

Hi, Everyone!

(Yeah, I know . . . silent for lo, this long-arsed time...)

For the last two months, my wife has been in the Intensive Care Ward of Norwalk Hospital. She's got some of the worst lungs her pulmonary M.D. has ever seen in a _living_ person, and we've visited the hospital almost every year for the last ten. It's never gone on this long though.

Our daughter, with some help from People Magazine and one of my wife's favorite celebrities, did something _awesome_ for her mom, and below the cut is the story in photos: ( Read more...Collapse )

DD decided to reach out to some of Karen's favorite soap operas. There's only one left on the air here, General Hospital, and she saw that People Magazine was planning to have one of its stars in to discuss the 50th anniversary of the show. She pounced on the opportunity to ask if the gentleman might sign some sort of anything that could be sent to her mom, who had been in the hospital for a month and a half at the time. A week and some change later, she got a reply from the people at People - could she forward an address where a commemorative 50th anniversary book could be sent?

Our daughter cried as she typed out her response, so touched was her heart.

Today, she and I went up to the ICU and presented the volume to her mother.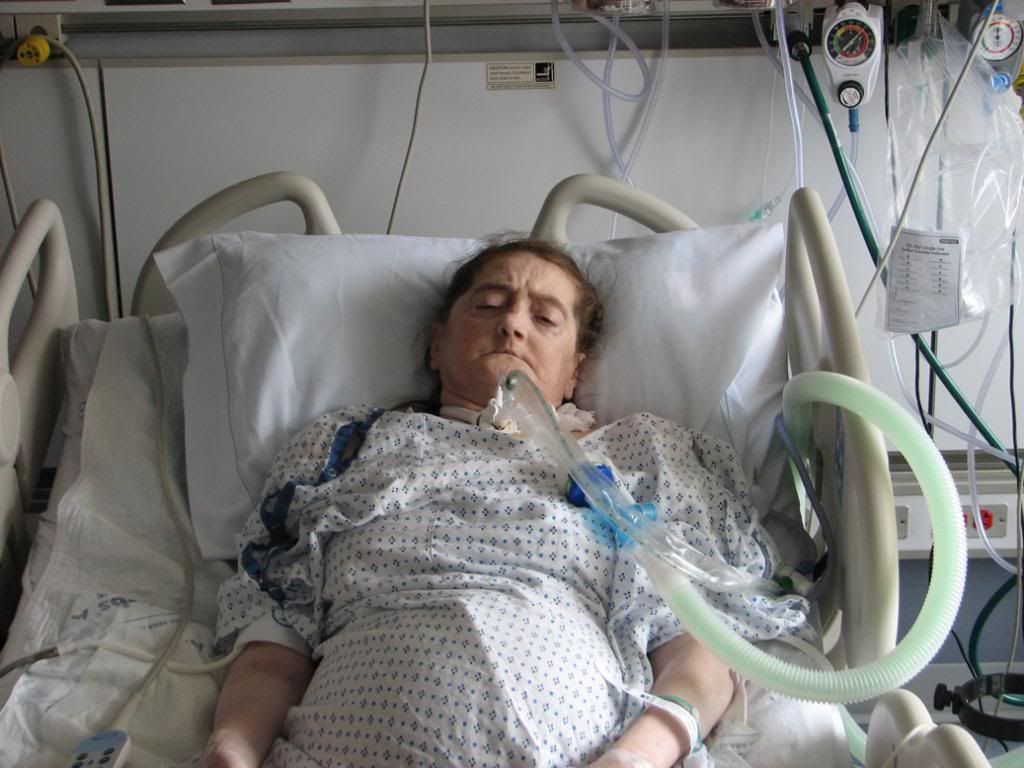 My wife was too weak to pull the book from its mailing envelope.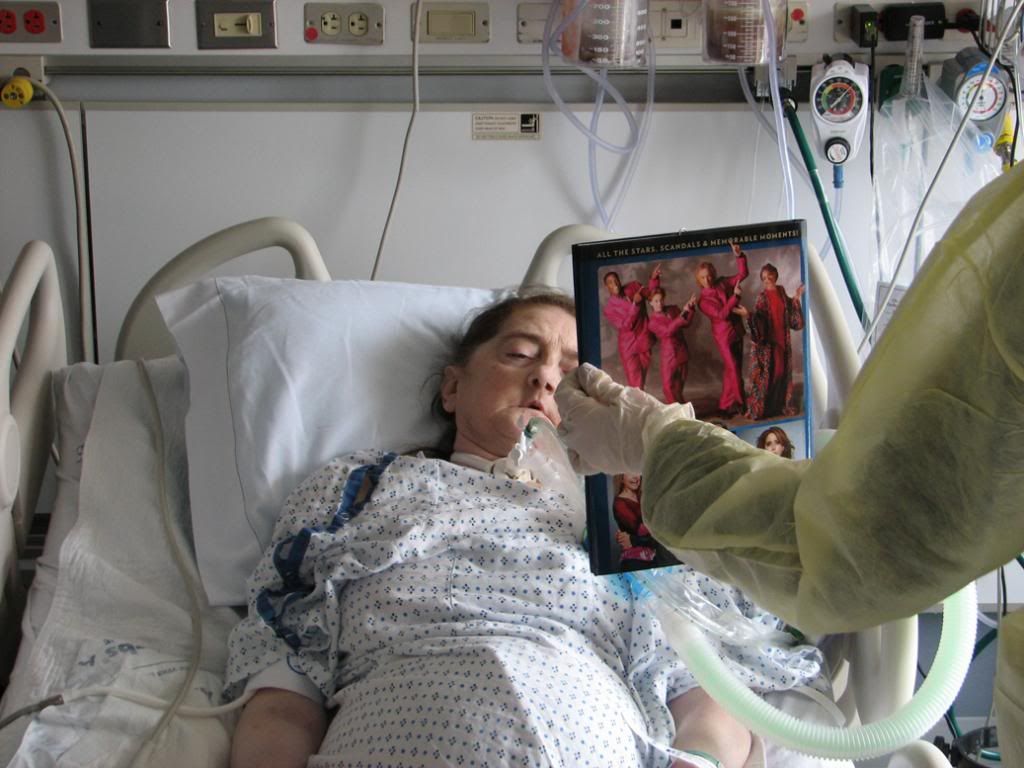 What kind of book is that?



Someone's written in her book?!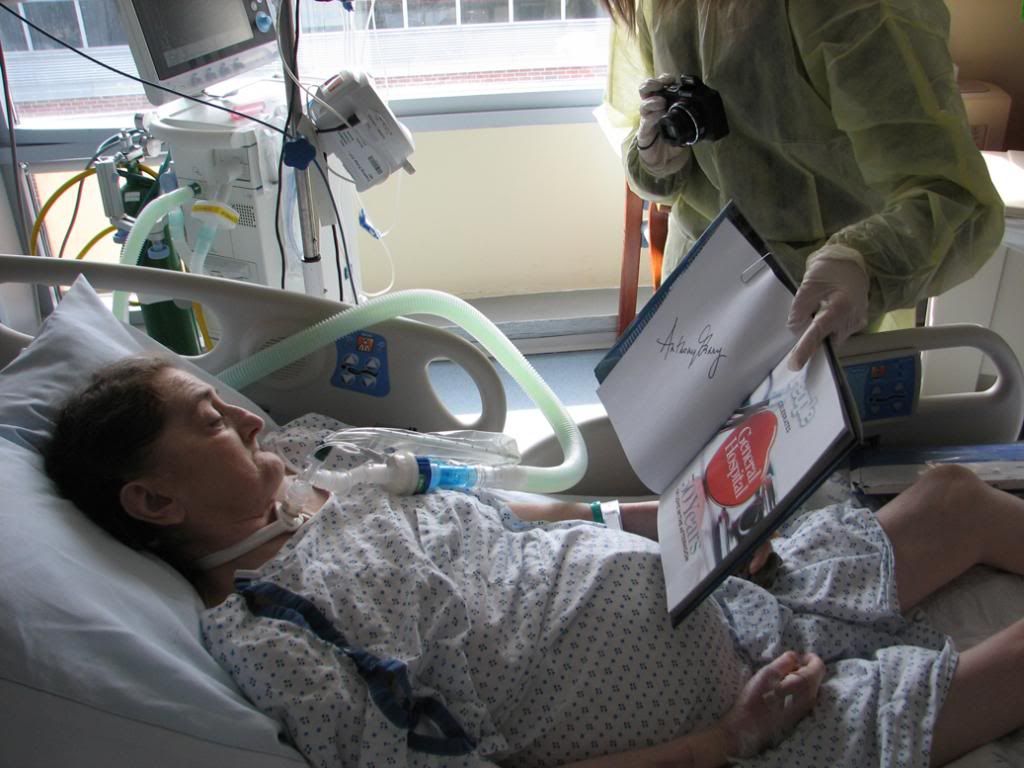 Realization - that signature belongs to Anthony Geary, who plays "Luke" on General Hospital!!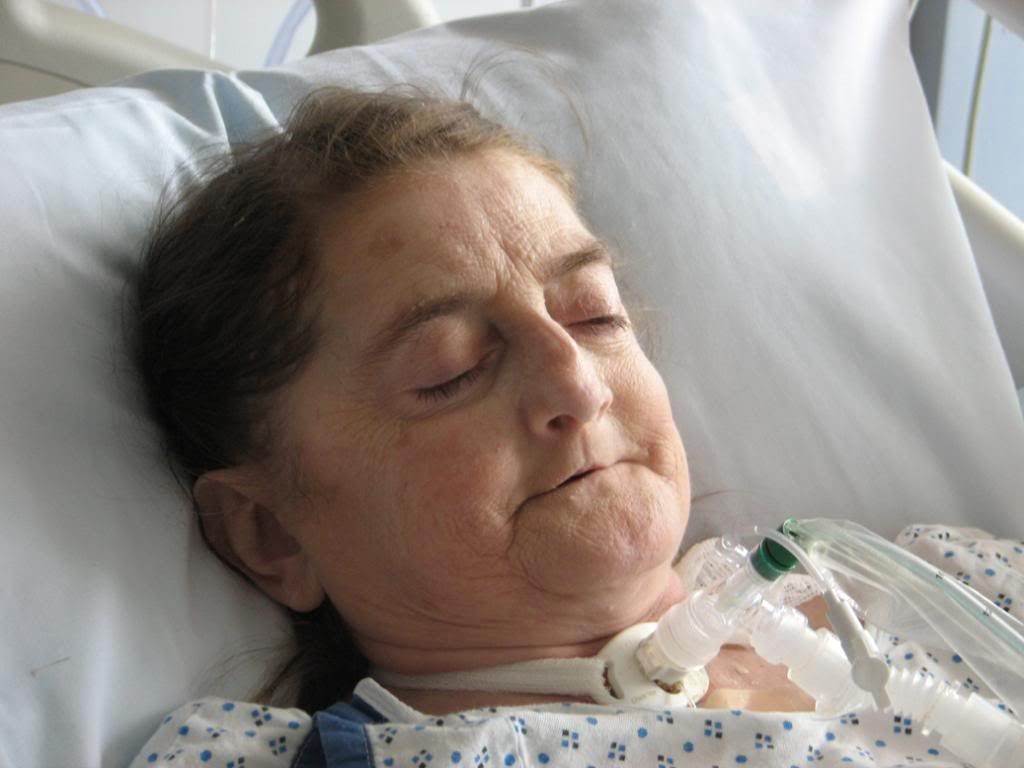 This gentle smile is the strongest reaction we've seen from her - to _anything_ in months. (Okay, maybe excepting the one time DD was able to sneak our granddaughter up there. Sorry, Mr. Geary, but granddaughters brighten days more than _anything_!)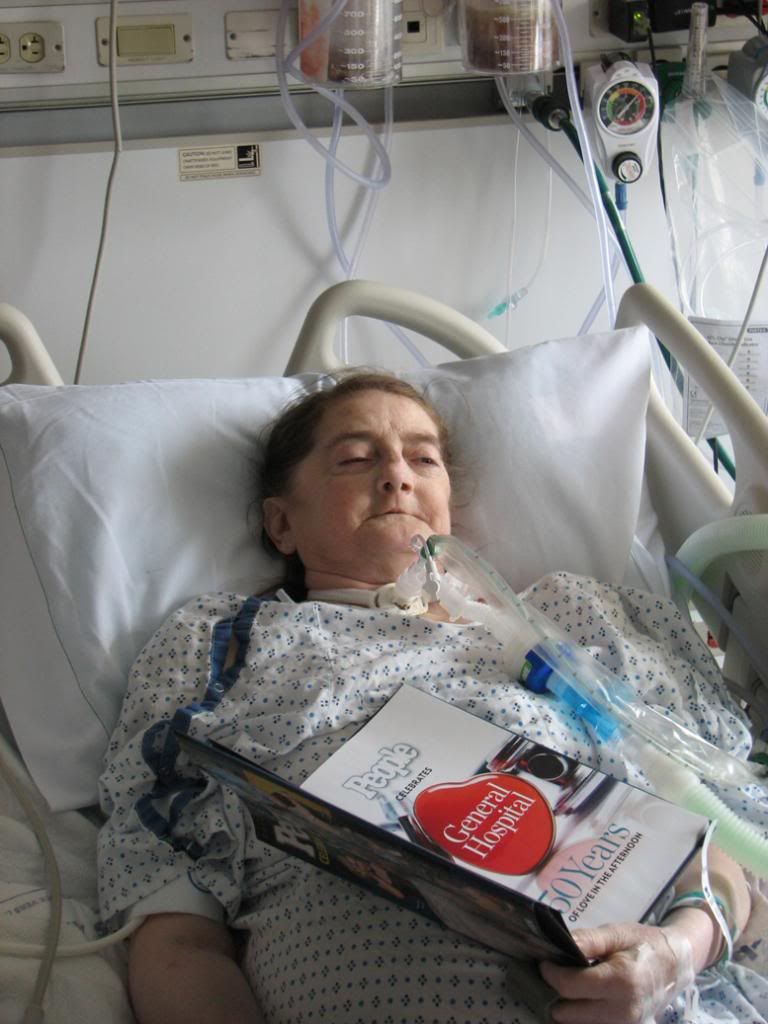 Her treasured prize!

Hope you enjoyed sharing her joy, with deepest thanks to the folks at People Magazine and Anthony Geary for making it possible!

~Bruce

5 comments - Leave a comment
Jul. 5th, 2012 01:05 pm あおじろい の きょぞう - Aojiroi no Kyozou - Shino Takes You on a Tour

Hi, Everyone!

Long time no post . . . I do hope to change that, but don't hold me to it _too_ tightly!

Shino (VOLKS SD16 Ami Ayase, FDQ version, named for the delightful Shino Shigeta) would love to show you around the garden around my home - care to join her?



はじめまして! 篠です! It's nice to meet you! I'm Shino! A year ago, inspired by his recent trip to Kyoto, Bruce planted a garden which he considers a "pale reflection" of the ones he saw there in Japan. ( Please, come with me to see how the garden has grown in the past year!Collapse )

21 comments - Leave a comment
Dec. 23rd, 2011 12:35 pm Signal Boost - Share Your Christmas . . .

Here in the 'States, I know lots of folks will be re-gifting this year. Here's a thought: Re-gift to someone who lost _everything_ on March 11, and hasn't got so much as a roof of their own still:

http://www.shareyourchristmas.org/?mid=55

"Share Your Christmas" is accepting rewrapped gifts with a first name and age on them, which will tell them who the gift will be appropriate for. The gifts will be passed along to the Tohoku region of Japan which was shattered by the earthquake and tsunami of March 11, 20ll, and given to people of the same age and sex as the donor.

And the whaling fleet won't want to divert clothing and toys for the "security" of their mission. (Sorry, Japan, I do love you, but. . . the reported diversion of funds contributed for earthquake/tsunami/nuclear meltdown relief to protect the whaling fleet rather irked me.) Financial donations are being accepted through the site, if that's the way you'd like to contribute - they will be folded in thirds, inserted into envelopes and given to the children of Tohoku as "otoshidama".

~Bruce

Leave a comment
Oct. 16th, 2011 09:53 am For Those Who Want to Visit Japan . . .

This flashed across my radar screen . . .

http://abcnews.go.com/blogs/lifestyle/2011/10/10000-free-round-trip-tickets-to-japan/

The Japanese Tourism Ministry hopes to give away 10,000 free round-trip tickets in hopes of restoring tourism to pre-earthquake/tsunami/fukushima dai-ichi levels. Catch is, you've got to blog about it, and spread the word that Japan is a fun, beautiful, fascinating place to visit. Anybody here have a problem with that?!

Personally, I'd love to take them up on it . . .

~Bruce

Current Mood:
calm


2 comments - Leave a comment
Oct. 2nd, 2011 11:54 pm Snapshot - Phoenix's Training

Felaion (VOLKS SD13 "Irvin") has been summoned from his mother's ancestral home in West Africa to re-train Phoenix (VOLKS SD16 "Olivia Morgan") in the skills of a Magick user. She'd been causing trouble with some of the powers-that-be, which caused them to seek Felaion's skill as a teacher. This has not pleased him, so far . . . . (A tale which I hope to attend to in more detail in what will undoubtedly be a rather out-of-order fashion!) Phoenix, on the other hand, while she's thrilled that a creature as exotic as a dark-forest Elf has come into her world, is considerably _less_ thrilled that he considers himself essentially her babysitter...

( Photos Within!Collapse )

Current Mood:
tired


16 comments - Leave a comment
Sep. 21st, 2011 06:52 pm The Three Musketeers Go Steampunk!

This . . . Looks like it's going to be a marvel and a wonderment!!

http://www.youtube.com/watch?v=V6ASRfvlyhg

~Bruce

Current Mood:
excited


3 comments - Leave a comment
Sep. 20th, 2011 07:01 pm ともだちのにほん。。。 To My Friends in Japan...

Please stay safe, warm and dry - I know that this storm, Typhoon Roke, is dangerous in a great many ways. If you need to evacuate, go! If you don't, stay inside!

My thoughts are with you.....

きをつけてください!!

~Bruce

Current Mood:
worried


2 comments - Leave a comment
Sep. 1st, 2011 07:43 pm For those with taller resin friends . . . And other news

New photos of FDQ's exclusive Dollheart outfit "The Romantic":

http://www.fdqmedia.com/TheRomantic.pdf

It's tailored for SD17 guys, but looks pretty awesome on this SoulDoll fellow! Lots of bits and bobs, which can be interchanged, or used all together as shown for the look of European royalty. Purchase price of $199.00 includes shipping to anywhere on Planet Earth. (Those of you inhabiting exoplanets may be subject to additional shipping charges...)

I've heard rumours that it'll look amazing on taller gals such as Volks SD16 as well . . .

In other news, having recently (two weeks ago-ish?) experienced my first earthquake, we've also survived the onslaught of Hurricane (well, OK, it was a tropical storm by the time it got here...) Irene. We lost power for about 20 hours or so, but the milk in the fridge is still good, so we're pretty cozy here!

~Bruce, almost glad that his big gals are in boxes, so they can't see that outfit!

Current Mood:
determined


2 comments - Leave a comment
Aug. 24th, 2011 08:23 pm Renovations - This is Gonna Be a Long One, Folks!

Hi, Everyone!!

Long story short, these renovations were _way_ overdue, and we didn't get a lot of choice in the matter. At the end of the day, the little yellow cape will be a more pleasant place to play in the future, so long as we can manage to get - and keep - it clean.

There aren't a lot of photos of the house from before the renovation process began, because it was embarrassing, and I kept it out of the picture when I could.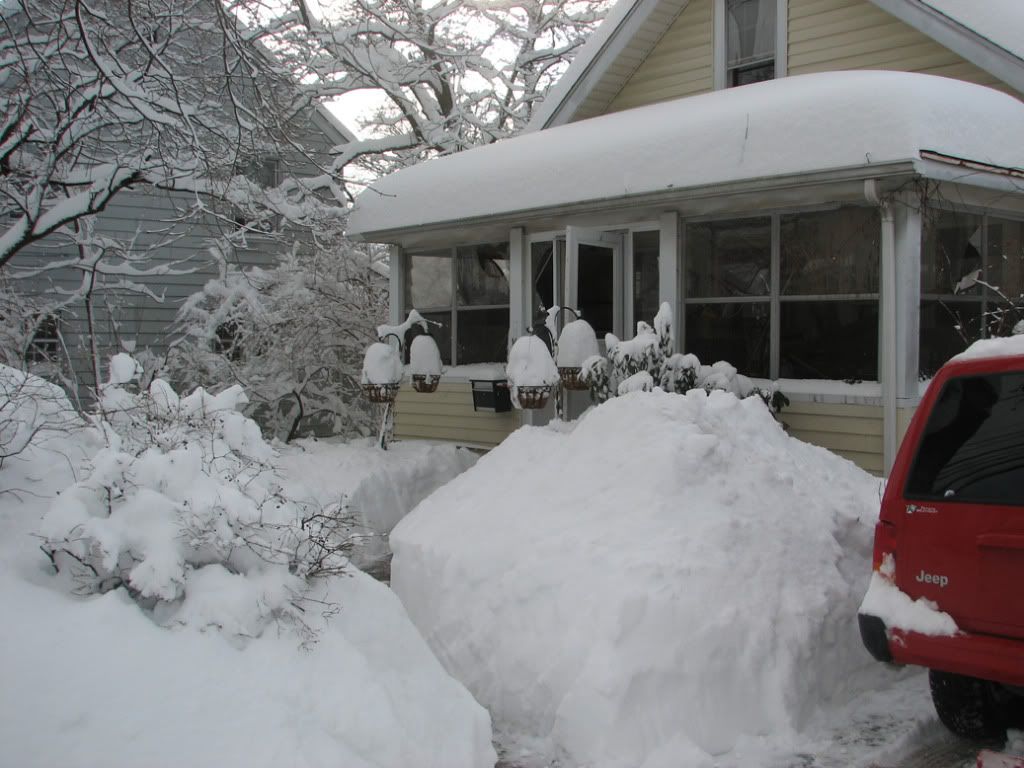 Winter of 2010/2011, covered in snow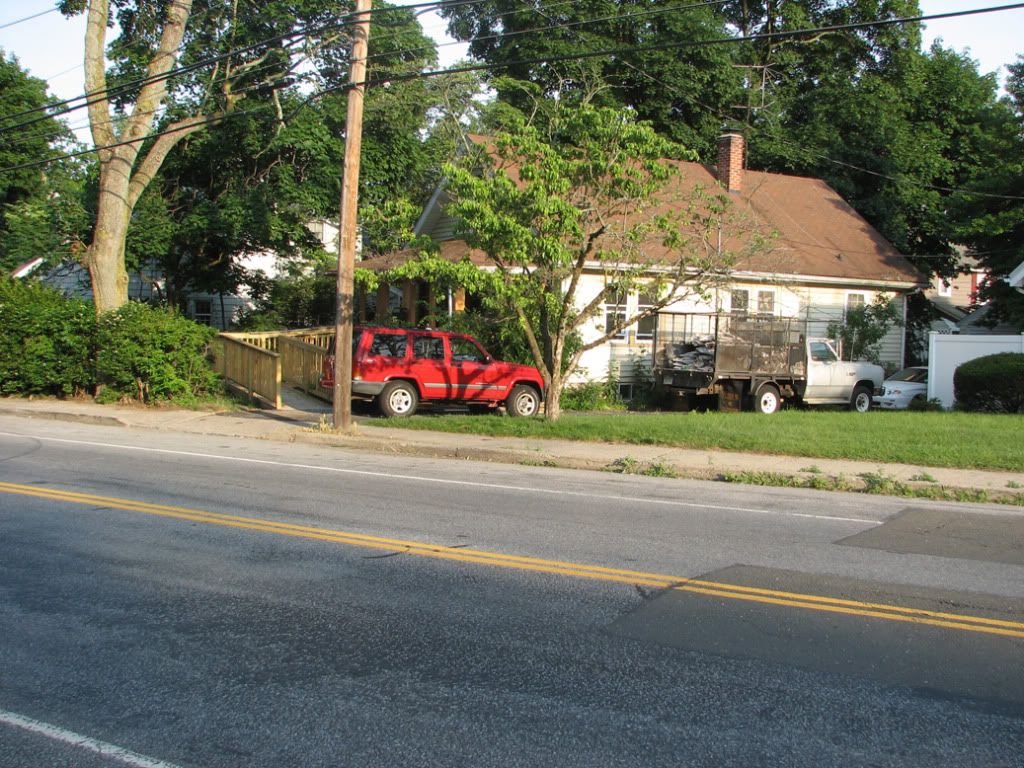 Renovations began in the Spring of 2011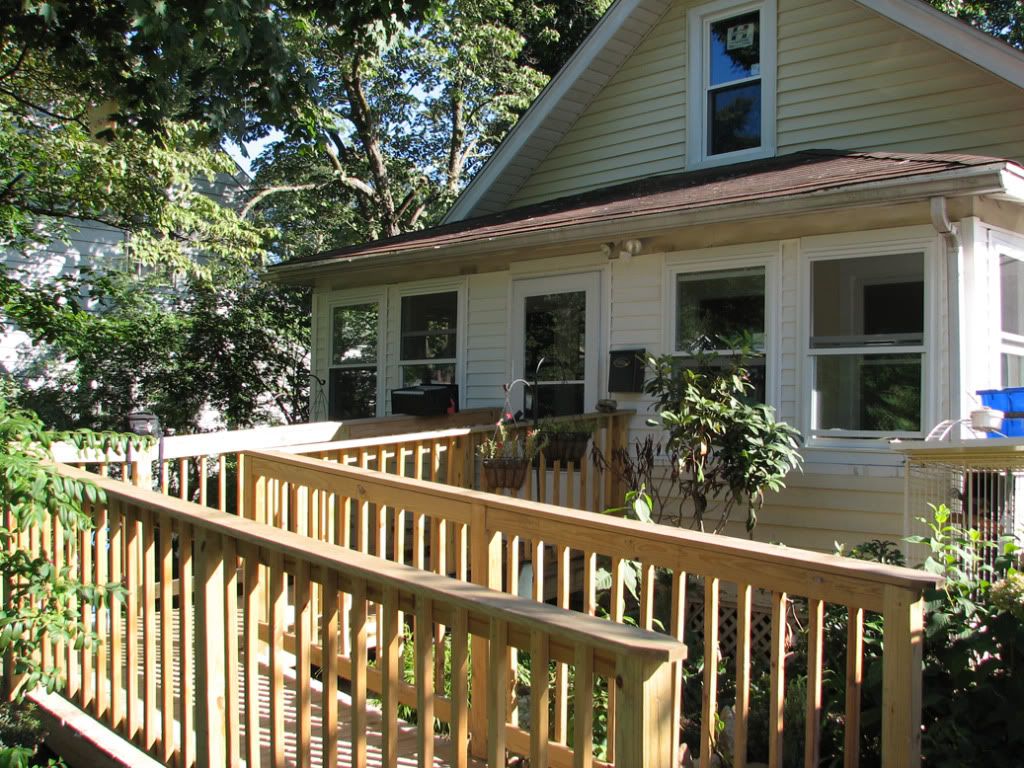 Today, August of 2011 - not quite finished

( Take a virtual journey behind the cut . . . Collapse )

12 comments - Leave a comment
Aug. 23rd, 2011 11:16 pm Tadaima - Earthquake!!!

Hi, All!

I'm sure some of you have experienced them before, but after 51 years on this planet, today I felt an earthquake for the first time in my life. Sitting at work, and all of a suddenly, the building creaks and I can feel movement. Did a truck hit it? (Not unheard-of...) The movement comes again - is a truck pushing against it? Is my heart doing something it probably shouldn't?? I step outside, and there's no truck - but there's a door down the row waving in more than just a summer breeze . . .

Turns out there was a 5.9 or so earthquake down in Virginia - and of course, the next thing I thought of was the folks in California and especially Japan, where earthquakes are such a part of life. The next thing was that my parents are in Virginia visiting family. (They're OK!)

Also - we're finally back in the house after what was supposed to be "a couple of weeks" away due to renovations. Missed you guys out there! Will post photos of the new look, but not tonight. It's already too close to tomorrow.

~Bruce

3 comments - Leave a comment